What products will you be presenting at the show?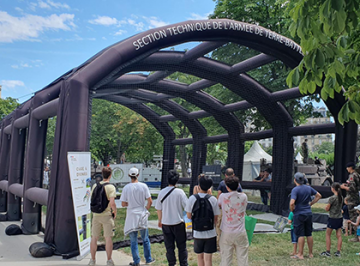 We'll be presenting ultralight inflatable drone cages at the show, one of which is available for drone demonstrations.These large, modular drone cages enable pilots to be initiated, and drones to be demonstrated and tested in complete safety in restricted areas. With no limit to their number, the 5.3-meter-high by 8.25-meter-wide modules can be zipped together to create a cage length to suit your needs.
For internal or external use, this captive-air structure remains compact and easy to transport without technical means.
The AIR DRONE ARENA is an innovation designed for Drone Soccer*. It can also be used for initiation, pilot training and drone demonstrations in a safe environment for drone pilots, spectators and participants.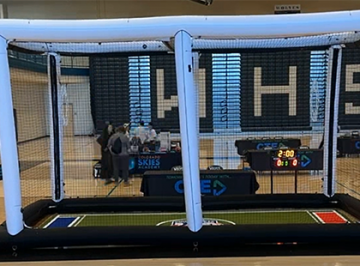 *Drone Soccer is a new concept born in Korea in 2016, a fun sport open to all, including people with disabilities. This game, similar to Quidditch in the Harry Potter saga, unites all generations around a passion for drones.
What are the objectives behind your participation in UAV SHOW 2023?
To raise the profile of Michelin Inflatable Solutions in the drone world, and to support companies in their development through our innovative ultralight technology.
The provision of a 10*5*4 cage will enable exhibitors to fly their drones in complete safety inside the show.