Press kit and press releases
Press release - The 19th of May 2020
Due to the Covid-19 pandemic, the UAV SHOW postpones its traditional trade show in October 2021 but creates highlights throughout the year to be as close as possible to drone news.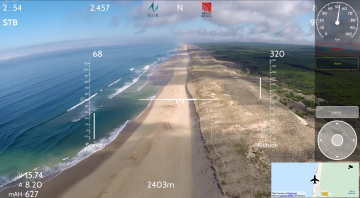 Originally scheduled for September 15, 16 and 17, 2020 in Bordeaux, the UAV show will not celebrate its 10 years this year. In agreement with its private and institutional partners and numerous exhibitors affected by the crisis, Bordeaux Technowest and its partner Congrès et Expositions de Bordeaux needed to postpone this edition in favor of an event where the exchange and the creation of opportunities will remain in the image of past events.
However, it was unthinkable for the organizers to remain absent from the landscape of the French and international drone community one additional year without being able to make the actors of the sector interact with each other or enrich and create substantive debates. This is why, the UAV Show will be divided into 3 highlights throughout of the year 2020-2021.
Communication kit
Download 2023 communication kit (available soon)