Congrès & Expositions de Bordeaux informs
As a responsible company organizing events, we pay particular attention to the evolution and spread of the Covid-19 virus and will keep you constantly informed on the evolution of the situation. Following the regulatory protocol to combat and contain the spread of the Covid-19 virus in the workplaces, we had to work toward a re-modulation of our process. If you need to contact us, please send an email to m.bouvier@bordeaux-expo.com Our team will take note of it and will reply as soon as possible. In compliance with its primary objective and dispite the extraordinary situation, all our team remains at your disposal for any request and will make every effort to ensure good quality events.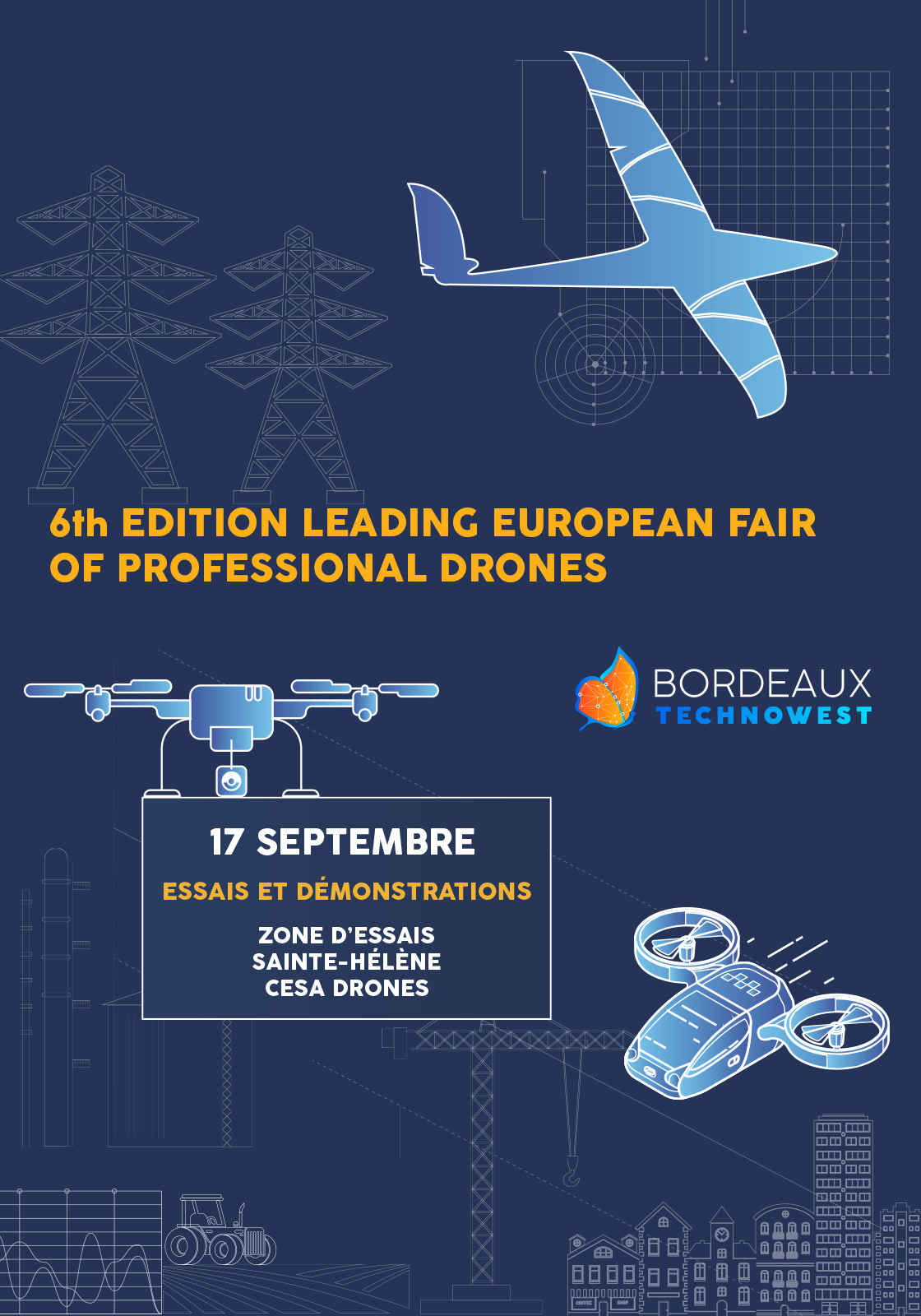 Key figures
3000m2 of exhibition space
100 exhibitors from 10 countries
1 guest of honour : Switzerland
+ 2500 visitors
UAV SHOW 2020, 6th edition!
DESTINATION BORDEAUX
With optimal accessibility, Bordeaux is an attractive European metropolis, ideal for business meetings. UAV SHOW will take place in Palais 2 l'Atlantique, the New Hall of the Parc des Expositions, which will be inaugurated in the spring of 2019. This very contemporary and connected space reflects the innovative character of the event.