Find all practical information about the 5th edition of UAV SHOW
UAV SHOW is limited to professional visitors only
Entry upon presentation of your access badge and identity documents.
UAV SHOW will take place on October 10th and 11th. October 12th will only be dedicated to in flight displays. 
Address
Exhibition (october 10th/11th):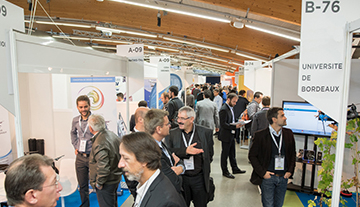 Le Pin Galand
34 avenue du Maréchal de Lattre de Tassigny
33700 Mérignac
France
Outdoor displays (october 12th):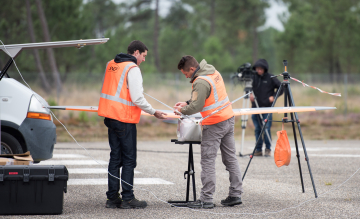 Sainte – Hélène (33)
Lat : N 44 59 02
Long : X 000 54 28
Alt : 80 ft
Public opening hours 
Wednesday October 10th : 9:00am – 6:00pm
Thursday October 11th: 9:00am – 7:00pm
Contact
For any information, please contact:
Nicolas MARTIN
Hotels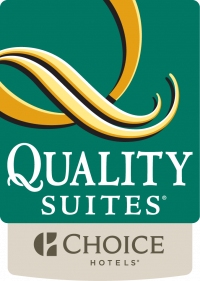 Quality Suites Mérignac
20% discount

From the 9th to the 12th octobre included

Procedure :

via the web site qualitymerignac using the code UAV2018
by telephone at the 05 57 53 21 16 using the code UAV2018
How to come ?
How to access to UAV SHOW:
AIRPORT : Bordeaux Mérignac (BOD)
AIR FRANCE - KLM
Attractive discounts, up to -15%, on a wide range of public fares on all AIR FRANCE, KLM and their code-shared flights worldwide.

Event: UAV SHOW
ID Code: 33886AF
Travel Valid Period: 05/10/2018 to 17/10/2018
Event location: BORDEAUX
TRAIN :  Bordeaux St Jean Rail station
Driving : A10 from Paris, A63 from Bayonne, A62 from Toulouse et A89 from Lyon
TRAMWAY : Line A, stop at Pin Galant
BUS : Liane 34 – Mérignac Les Pins <> Bègles Rives D'Arcins
GPSCoordinates: latitude : N48°51'23.81 » and Longitude E2°21'7.998 »