At Bordeaux Technowest, William supports the projects of the "aeronautics, space and defense" incubator. He is also in charge of implementing the Bordeaux Technowest open innovation program with 35 industrial partners.
William, how did you discover the drone industry?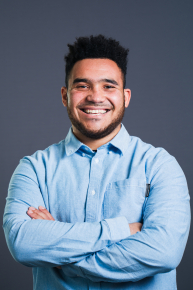 I discovered the drone industry through my job as an innovative project manager. I was lucky enough to discover this profession and this sector thanks to the coaching of the managers of the startup Aerix Systems, which presents one of the most promising innovations for drones and their applications.
What is your role in the organization of UAV SHOW?
I am mainly in charge of the startup topics. I implement and manage the innovation challenge for startups with our partner Airbus Développement.
What is the innovation challenge?
The innovation challenge is aimed at young innovative companies that propose new solutions for the sector, in relation to the environmental impact, the service to the territory, or data and communication.
Why do you think it is in the interest of startups to participate?
The partners and jurors of the challenge are all industrial players waiting for new solutions. Beyond the results of the challenge, there can be many avenues for collaboration. It is also an opportunity to pitch your project in front of all the participants of the show.
Would you like to know more about the innovation challenge? See you in June on the uavshow.com website