IN FLIGHT DISPLAYS: UAV SHOW ADDED VALUED
In 2018, a third day is added to the event: Friday, October 12th will be entirely dedicated to outdoor displays!
UAV SHOW's Originality: outdoor dynamic demonstrations to highlight the drones operational capabilities 
Between 6 and 8 displays will take place on the test site at Sainte Hélène, on October 12th.
At UAV SHOW, you can watch flying drones on a brand-new test site and also organize your own displays on different scenarios offered by the Organizing Committee (the organization of demonstrations is only reserved to partners and exhibitors).
HOW TO ORGANIZE YOUR OWN DISPLAY :
During registration, pick the "Demonstration Area in Sainte-Hélène Package » in the participation contract.
Download the Participation Contract 
HOW TO ASSIST TO THE DISPLAYS :
On October 12th, a regular shuttle service will be available all day between the Pin Galant (exhibition place) and Sainte Helene (displays place).
Displays programm available soon Access map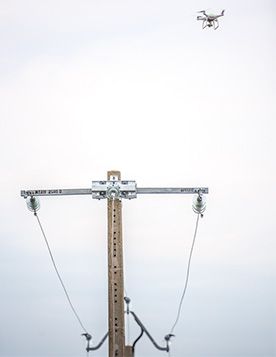 Programme des démonstrations à Sainte Hélène :
| | |
| --- | --- |
| 09h30 | Ouverture au public |
| 10h00 - 10h30 | Azur Drones |
| 10h30 - 11H00 | Air Marine |
| 11h00 - 11h30 | Aéromapper / ENGIE |
| 11h30 - 12h00 | ENEDIS |
| 12h00 - 12h30 | Altamètris |
| 12h30 - 13h30 | Pause Networking + Rediff vidéo matinée  |
| 13h30 - 14h00 | ENEDIS |
| 14h00 - 14h30 | Aéromapper / ENGIE |
| 14h30 - 15h00 | Altamètris |
| 15h00 - 15h30 | Air Marine |
| 15h30 - 16h00 | Azur Drones |
| 16h00 - 17h00 | Networking et Fermeture du salon |