During the UAV Show, held from 19 to 20 October 2021, business meetings will be organized by the Enterprise Europe Network.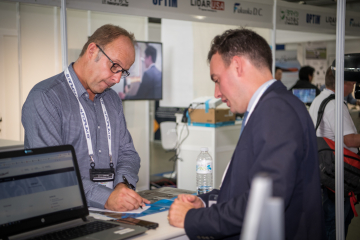 Thanks to a networking platform, you will be able to schedule and make bilateral meetings with a multitude of companies as well as European and international players (Italy, Spain, Greece, Ireland, Denmark, etc.) from the UAV field. Access to the platform is free and meetings can be held either face-to-face or via videoconferences managed through the same platform. 
Don't hesitate and register to meet your future business, techno and R&D partners.
Any questions? Contact k.rausch@adi-na.fr or bruno.deschamps@nouvelle-aquitaine.cci.fr